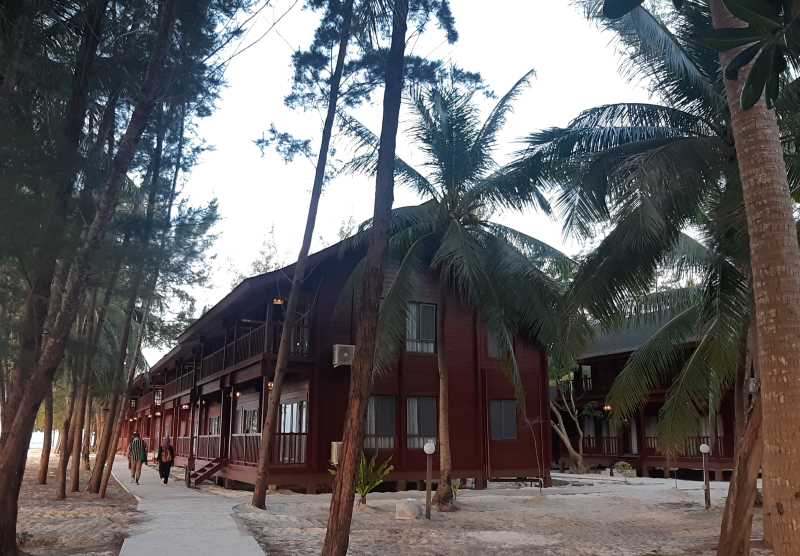 KOTA BELUD: The Government welcomes the development of more hotels and accommodations units to boost the State tourism, particularly during this challenging time.
This was reflected by the present of Sabah's Minister of Tourism, Culture and Environment Datuk Jafry Ariffin who accepted the invitation to launch the 40-unit of new premium chalets at [email protected] Island Resort & Spa in Mantanani Island.
"As one of the state's tourism players, we suffered a significant amount of loss from the impact of the Covid-19 pandemic; we are literally still fighting for economic survival.
"However, the initiative and support from the Federal and State Governments to resuscitate the local tourism industry by focusing on strategic collaborations and smart partnership bring a positive note to us, hence inspire us to power through," said Sutera Harbour Resort and [email protected] Group Chief Executive Officer, Gilbert Ee during the launching ceremony on 31 March 2021.
The resort's new premium chalet is the latest addition to the already outstanding accommodation units that they have on the beautiful island.
The Sutera Harbour Resort to [email protected] is the first local travel bubble package in Sabah which was approved by the government after going through several bilateral discussions and in-depth process of putting together the Standard Operating Procedure (SOP), he said.
"And this clearly indicated the effort under the Tourism Recovery Plan," he added.
According to him, GSH acquired this stunning resort on 21 December 2018 with the vision of providing an exceptional island gateway experience to both local and foreign visitors and that vision has not faltered.
"From the acquisition and now the newly added 40 premium chalets, the management has created employment opportunities to the community surrounding thus leveraging the economy, and aided in the generation of income amongst the local people," said Gilbert.
He continued: "I would like to reiterate that we have always prioritise guest's safety and satisfaction when patronising our services, but we also care for our environment, the people and the community, especially the younger generation who would like to venture into the world of hospitality but not able to do so due to family's financial difficulties or other hindrances."
In Sutera Harbour Resort and [email protected] Island Resort & Spa, our effort is to have a positive impact by creating jobs, learning prospects and sustainable communities through skills-building opportunities, he said.
"To enable long term prosperity for the communities, we have embarked in few corporate social responsibility programmes, such as our Rural Youth Hospitality Programme where we provide hospitality training for the rural youth around Sabah and create skill workers in tandem with the aspiration of the government," said Gilbert.
Thus, we hope our continued effort will aid in the revival of the domestic tourism industry and at the same time restore the people's confidence to travel again, he said.-HS