KOTA KINABALU: Homestay's operators and those involved in rural tourism urged the Government to lift the inter-district travel ban in the coming Conditional Movement Control Order (CMCO) which starts on February 19 to March 4.
Kohadie Watiman Deputy President of Malaysia Kampungstay and Homestay Association (MKHA) said the Government should no longer implement the inter-district travel ban as it had impacted tremendously on the livelihood of the people especially in the tourism sector.
As the advisor of the Walai Tokou Homestay in Kundasang Ranau, he said he had seen the tourism activities plummet in that area since the MCO and subsequent RMCO last year.
According to him, the situation had worsened as workers in homestays and farmstays had to be laid off due to lack of funds to sustain them, adding that extension of the RMCO with inter-district travel ban would prolong the distressing situation.
"Our homestay operators are very discouraged by the absence of business and participants in the support industry like food and sightseeing are also suffering. They depend on tourists domestic or otherwise in ensuring they can eke a livelihood in the industry."
He stressed that strict SOP should be monitored instead, to ensure that everyone adhered to the new norm as he believed that this can help to curb the pandemic.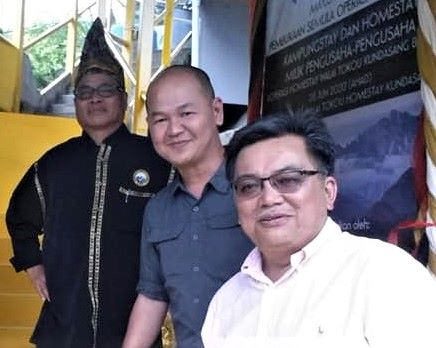 Japiril Suhaimin Chairman of Kundasang Tourism and Cultural Association echoed Kohadie, saying that those manning the roadblocks should be deployed to monitor SOP among the people and ensure that everyone adhered to strictly.
"We prefer strict implementation of SOP to the inter-district travel ban, as Sabah is vast and going through the districts from one place to the other is necessary, for business trips.
"This goes for domestic tourism too. Operators of restaurants, coffee shops and eateries are suffering.
"Granted that they allow dine in now, but we mostly depend on tourists, travellers and passers-by for our food business. As for accommodations, check in has been very low and it is a tremendous dampener to the operators."
Abar Gumpai spokesperson of Taburan Beach Eco Tourism, Kota Belud joined in the appeal to the Government to lift the inter-district travel ban as it had badly impacted rural tourism, including his area.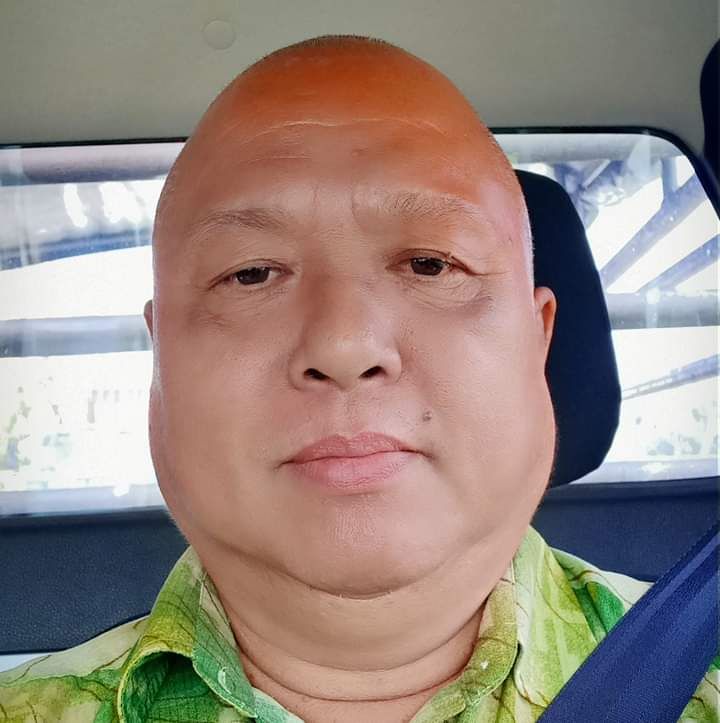 "We suffered through the months of MCO and subsequent RMCO. We did not have any visitors much less tourists coming into our area. I propose that the relevant authorities impose greater attention on the wearing of masks, hand sanitizers and social distancing.
"That said, they should also allow families to travel together as they come from the same home and live together. That way, we can promote family outings and gathering here within the permissible number and as I said earlier, adhering to strict SOP."
Meanwhile, Linus Gunsilou, proprietor of Widu Resort, Tambunan voiced his concern over a prolonged inter-district travel ban.
His resort sited in a remote, beautiful village in Kg Widu Tambunan is popular with nature lovers, but had grown quiet and deserted since last year when the pandemic occurred.
The MCO, subsequent RMCO and so forth had impacted the tourism spot as well as the villagers there who sell their product such as Coffee, Tea and fruits as well as vegetables to the resort for tourists, and at times personally to tourists.
"I am saddened that they are still implementing the inter-district travel ban. I know they have good reasons for this, but I hope they lift it. Just implement stricter monitoring of SOP. I think that would work as well," Linus said.
Rozie Jumat, secretary to the Kadamaian Tourism Association (KATA) based in Kota Belud echoed Linus saying that the inter-district travel ban had indeed impacted on rural tourism and wished it would be lifted.
"However, we have to look at the bright side. The relevant authorities want to curb the pandemic, and ensure that there will be no inter-district infections. We respect that.
"Meanwhile, the homestay operators and participants in rural tourism can carry out product upgrade and maintenance works on their properties."
"We can also carry out our digital marketing while waiting for the RMCO to be lifted," she stressed.
Haimie Miasin chairman of the Community Tourism Association Tampasuk based in Kota Belud agreed with Rozie but hoped that the inter-district travel ban will be lifted soon.
"It has been very difficult to plan itineraries due to the MCO and RMCO problem, and I hope it will end soon," she opined.
Facebook postings replying to the Defence Minister Dato Seri Ismail Sabri who stated that the interstate and inter-district ban is maintained had mostly stated that the interstate and inter-district travel ban be lifted as it impacted the economy greatly.
Some stated that inter-district travel is necessary due to work and business so the Government should look into enabling the people to work and eke a livelihood without impediment. Some had also touched on mental health that can occur due to prolonged confinement with their home.-HS