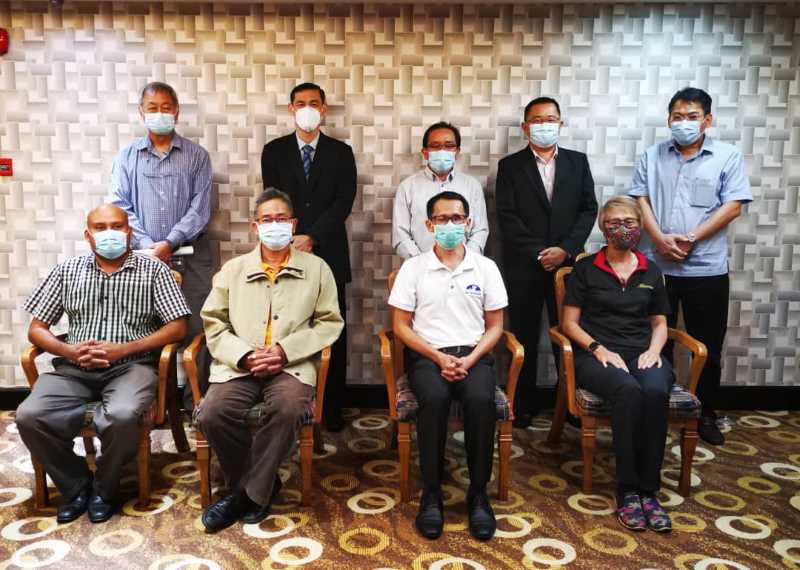 KOTA KINABALU: The Sabah Tourism Federation (STF) has anticipated that the state tourism industry which was adversely impacted by the global COVID-19 pandemic will likely to start rebounding in the second half of 2021.
"However, it is still subject to the development and availability of the COVID-19 vaccination, as well as the impact of the new virus strains," STF president Tonny Chew foresees.
He also hoped that mass community vaccination will be done in time to boost the confidence of travelling.
"To be more realistic, I think it would be more conservative to predict that the rebound will begin in the fourth quarter of 2021," said Tonny after chairing the STF triennial meeting recently.
Commenting on the Tourism, Culture and Environment Minister Datuk Jafry Ariffin who had set a modest target of achieving 1.3 million tourist arrival to Sabah for 2021, Tonny said in order to meet the goal we need to open the borders and make early arrangement especially for the green bubble destination so that we can grab the early opportunity.
Jafry said the state is eyeing 280,000 international and 1,020,000 domestic tourists.
"Early preparedness and implementation of green accreditation and standard operating procedures are needed to be put in place to convinced tourists to spend their holidays in Sabah," Tonny said.
Other than that, he said the tourism industry frontliners must undergo upskilling and trainings to promote team work so that better quality of services can be provided to the visitors.
He also urged the relevant authorities to upgrade and carry out the maintenance works on the tourist attractions and destinations across the state so that we can provide quality facilities to enable the tourists to enjoy a pleasant experience during their sojourn in the state.
"We must come up with attractive promotion to entice the tourists to come so their travel to Sabah will be value for money," he called.
The STF which was mooted several years back was supposed to have its installation of office bearers early 2020 but was postponed due to the imposition of the restricted movement after surge of the COVID-19 pandemic.
The office bearers of STF for 2021-23 term are Tonny Chew (Sabah Tourist Association) as president; James Ong (Malaysia Budget Hotel Association Sabah Chapter) as deputy president; Dabalun Balau (the Sabah Native Registered Tourist Guide Association) as secretary; Grace Leong (Sabah Tourist Guides Association) as treasurer, whilst the exco members are Djuanis Mogirong (Sabah Homestay Association), Eddie Chan (Malaysia Inbound Chinese Association) and Jeffery Tsang (Sabah Backpackers Association).-HS