KOTA KINABALU: World Wide Fund for Nature (WWF) Malaysia appeals to the Sabah government to continue to work towards development in a sustainable way to balance economic aspirations without compromising Sabah's natural capital (environmental assets, social systems, cultural resources).
This is in line with the Sustainable Development Goals (SDGs) and Malaysia's climate change and biodiversity policies, WWF-Malaysia head of conservation Sabah, Dr Robecca Jumin (pix) called.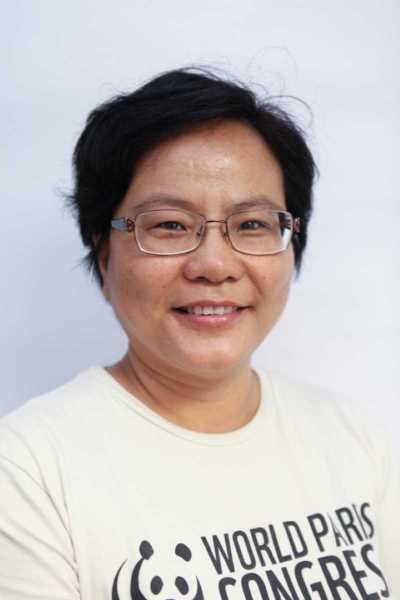 "Sustainable development should be a goal that ensures a win-win in the environmental, social and economic aspects of Sabah. The threats of flash floods, air pollution, landslides, water supply shortage, and forest fires would increase without adequate protection of nature.
"We have already seen some of these occur and the frequency and severity will intensify due to the pressures of rising populations and climate change."
"Ultimately, it is important that the new Sabah government practices a more inclusive and consultative process when making policies and decisions to ensure the best solutions for both people and the environment.
"We hope to continue working together with the State government to help achieve these goals," Dr Robecca said when applauding the Sabah government's commitment in continuing its policy to achieve 30 per cent Totally Protected Areas (TPA) statewide by 2025.
WWF-Malaysia also welcomes and supports the State government's plans to improve its environmental management, she added.
She was referring to the Head of State, Tun Juhar Mahiruddin opening speech at the First Term of the 16th State Legislative Assembly, last Thursday.
"While we fully support the 30 per cent goal for totally protected areas, we urge the State government to also ensure that 50 per cent of Sabah's land area is always under forest cover and sufficient to provide ecosystem services such as watershed areas and habitats for flora and fauna, in line with State and National policies," Dr Robecca said.
To date, Sabah has achieved 1.9 million hectares of its forest area or 26 per cent of the TPAs, making it the largest TPA in Malaysia, with 48 per cent healthy non-degraded forest cover.
Juhar also reassured that the Sabah government will continue to focus and take initiatives to protect, preserve and conserve nature, while adding that efforts to expand the Marine Sanctuary to 13 per cent by 2023 will also continue.
"With the mandate given by the people, the new administration helmed by Chief Minister of Sabah, Datuk Seri Panglima Hajiji Noor inherits the responsibility of protecting Sabah's rich biodiversity, an important asset to ensure Sabah and the nation bounces back better to a green and just recovery from the COVID-19 health and economic impacts," said Dr Robecca.
While the State government continues to revive Sabah's tourism sector that has been severely affected by the COVID-19 pandemic, WWF-Malaysia calls for a holistic recovery approach that preserves the beauty and richness of flora and fauna as well as the wonders of nature in Sabah.-HS