KOTA KINABALU: Sabah Tea has recently launched SabahTea-eShop.com, an online shopping platform to drive product accessibility to consumers locally as well as globally.
The launch of the online shop was greatly encouraged following the outbreak of the COVID-19 pandemic. Due to the global lockdown, there was a rapid surge in online shopping.
"We have always planned to launch SabahTea-eShop and the global lockdown phenomenon due to the COVID-19 pandemic has greatly motivated us to move forward with our plan.
You will find an extensive array of our products online whereby some of these products are not even available at your local supermarkets and shops. In addition, consumers from other parts of the world can purchase and consume our products" said Mr. Goh Mung Chwee, Executive Director, Sabah Tea Group of Companies.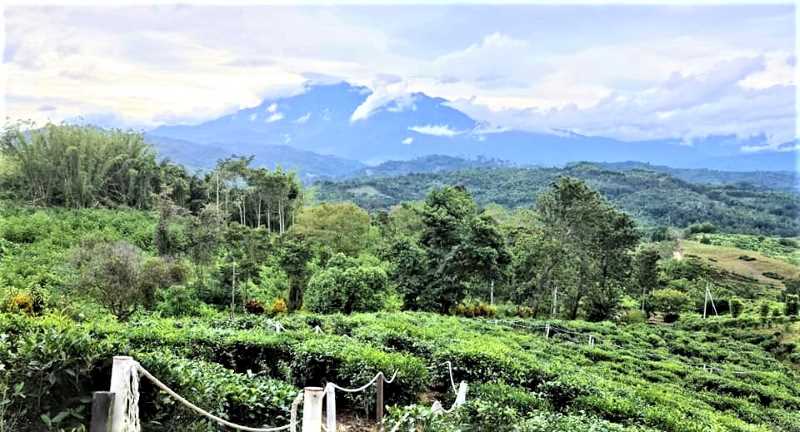 Specialty teas such as Organic Sabah Tea and Green Tea Series are available online as well as Whole Leaves Tea and Oolong Tea. Other teas available online include Sabah Tea Tarik Series and the complete collection of flavoured teas from the Floral Tea Series and Fruit Tea Series both available in six flavours.
Furthermore, with the recently launched Borneo Herbs Series and Borneo Spices Series late last year, Sabah Tea has expanded its product range into herbs and spices to meet the demand of 100 per cent pure herbs and spices and these products are also available online.
"We are constantly working on improving our products and expanding our product range, may it be consumable products such teas, herbs and spices, as well as our services at the resort in Ranau as we believe in cultivating memorable and positive experiences for our customers, whether staying with us at the resort or consuming our products", explained Martin Kong, General Manager of Sabah Tea Resort Sdn Bhd, adding that: "At Sabah Tea, there's always something new".
In addition, an array of gift pack tea products are also available at SabahTea-eShop.com, whereby an assortment of tea flavours comes in beautiful box packaging. Promotional products are also available online.
One promotion happening soon is free shipping for purchases above RM50 starting from 15 November to 15 December 2020. With Christmas happening in less than two months' time, the online shop pose as an easier option in purchasing Christmas presents for family and friends.-HS