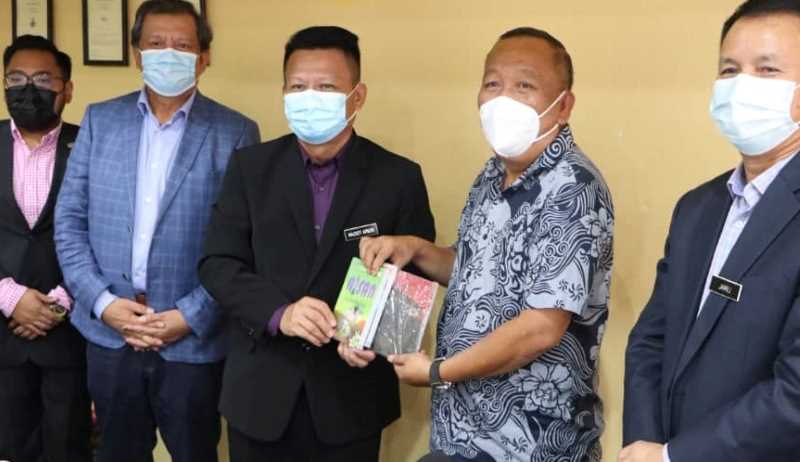 KOTA KINABALU: The Ministry of Tourism, Culture and Environment is planning to build 11 cultural centres in selected districts in Sabah.
Its newly minted Minister, Datuk Jafry Ariffin disclosed that they are now in the process of acquiring the lands for the construction and it will be gazetted for the Sabah Cultural Board (SCB).
Once completed the cultural centres will not only showcase the traditional customs of the indigenous people but will also to promote tourism products.
He also assured that the ministry is committed to make sure the cultural heritage in the state will not become obsolete.
For this reason, he said the ministry will support all the initiatives undertaken by SCB to preserve the cultures and customs of the ethnic groups in Sabah.
"Sabah has a rich and unique cultures, and with the financial support from the state government, efforts to promote the cultural diversity can be intensified," he said after a briefing session at SCB.
He said Sabah diverse cultural heritage are derived from the various races and ethnicities, thus it must be protected to reflect the identity of the state.
He also expressed his concern on the welfare of SCB employees as some of them still part-time daily workers.
"Employees are a valuable asset for an organization or company and taking care of their welfare is an important foundation in ensuring that they can work harder and more enthusiastically," he explained.
He also inspected the dilapidated condition of the SCB building which need immediate repair.
Also present were Assistant Tourism, Culture and Environment Minister Datuk Joniston Bangkuai and SCB General Manager Mackey Apison.-HS