The booming tourism industry in Sabah has also caught the eyes of the Ubian community, which led them to form the Usukan Tourism Association in December 2019.
The association's members numbering about 100 are living around the spectacular coastal area of Kampung Kuala Abai, which is stretching along the brilliant sandy beach of Usukan cove.
Its President, Liasin Kaloh, ex-principal of SMK Pekan II said the countryside fishing village offers a relaxing place for visitors to spend their holidays surrounded by lush greeneries and beautiful sand beach sceneries.
"We want to promote the culture, food and custom of the Ubian people through the community-based tourism," said Liasin who has reached the mandatory retirement age of 60 last year.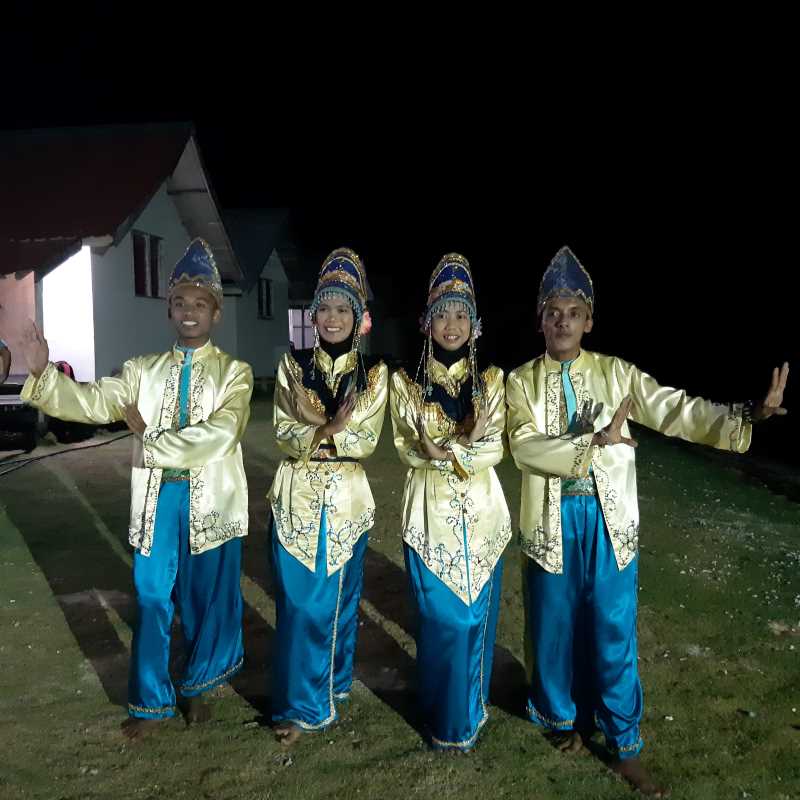 Since the Ubian community are living in the coastal areas, therefore the tourism products that they are promoting are very much related to their livelihood and the sea.
"We have water-based products to showcase such as catching anchovy using the traditional fishing platform, krill, sea cucumber, squid, harvesting seaweed and fishing.
"We will provide a boat ride for the tourists to see the bagang (traditional fishing platform), to get the idea and have a closer look at how we catch the anchovies in the morning after having their breakfast.
"The anchovies season start in December until April and sometimes the squids and giant clams can be spotted while we are out there fishing near the shore.
"We will also demonstrate to visitors how we process krill into sambal belacan (chili paste) and the prepare to dry the anchovies under the sun. The consumers can buy these two items direct from the villagers or at the tamu (bazaar) market in Kota Belud, Telipok and Tenghilan.
"Other than that, visitors will also see how the villagers process the salted fish which is also their staple food," Liasin said.
Besides seafood, the waterfront of Usukan cove is also teeming with variety of marine life such as fish, squid and giant clam.
"We are also engaged in a collaboration with Inno Travel & Tour Services Sdn Bhd, which is a subsidiary of Yayasan Sabah to organise snorkeling and diving activities at nearby Pandan-Pandan Island.
"For those who just want to have fun at the calming waters around the cove area, they can opt for the banana boat ride. The waters there will turn rough during the end of the year monsoon season, maybe in near future we can introduce the surfing activities," he said.
He said they also want to promote the Ubian traditional dresses, dances, cuisines and handmade handicrafts as souvenirs for the visitors especially from China and Korea during their sojourn to the laidback village and for that reason, they have established the Ubian Ethnic Culture and Welfare Association, which is chaired by Liasin.
In the meantime, he has also produced the inventory of Ubian and a dictionary in Bahasa Malayu and English languages.
The Sabah Museum Department has also carried out a study on the Ubian culture.-HS