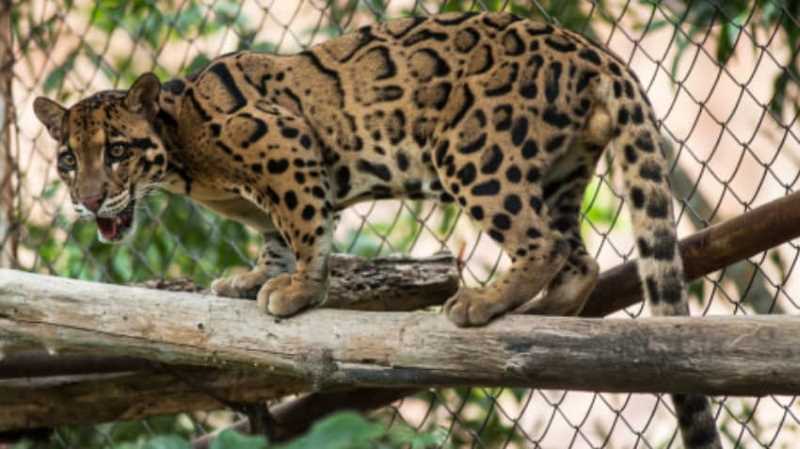 KOTA KINABALU: A male endangered Sunda clouded leopard was caught within 24 hours on Sunday after he squeeze his way out through a gap he 'bite' in its enclosure.
The leopard named 'Tumba' was recaptured within the premises of the Lok Kawi Wildlife Park at 8.45pm after the park rangers sedate him with tranquilizer shot.
Officer-in-charge Siti Nur'ain Ampuan Acheh said Tumba who is about 10 years old was in good condition and is now under the care of a veterinarian.
The feline was not hostile because he was raised in captivity and used to human company. Tumba was handed over to the park by a member of the public who found him in the jungle when he was still a baby.-HS