KOTA KINABALU: The Malaysian Association of Tour and Travel Agents (Sabah Chapter) welcomes the initiative of the Sabah Government to open the state borders for international arrival in September this year to resume tourism activities.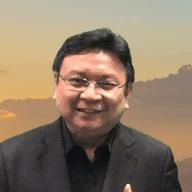 "This is a positive step forward by our state government as we welcome tourists from those nations or states who have reduced the COVID-19 cases to zero or single digit as well as practising COVID-19 standard operating procedure strictly," its chairman, Lawrence Chin (pix) said.
He added: "This will also help especially the lifting on the moratorium after September 2020. At the same time, we hoped our airlines will reduce their rocket high airfares which have inadvertently reduced interstate tourism especially to Sabah.
"Families travelling to Sabah from West Malaysia for holidays will have to pay more as compared to post COVID-19 period."
Lawrence was referring to the remarks made by Deputy Chief Minister cum Tourism, Culture and Environment Minister Datuk Christina Liew who said Sabah aims to reopen its door to welcome international tourists in September 2020.
The safety and health aspect of Sabahans will be prioritised when the state opened its borders for international tourists, she assured after relaunching the Api-Api Night Food Market cum Gaya Street Walkabout at Lintasan Deasoka last Saturday.
Liew said she also received encouragement from AirAsia's Group Executive Officer, Tan Sri Tony Fernandes on the possibility to mount direct flight from 'green countries' which have zero COVID-19 cases.
For starters, she said the main target will still be the Chinese tourists and she will discuss the matter with the Consul General of China in Kota Kinabalu Laing Caide to identify the places in China to fly to Sabah.-HS