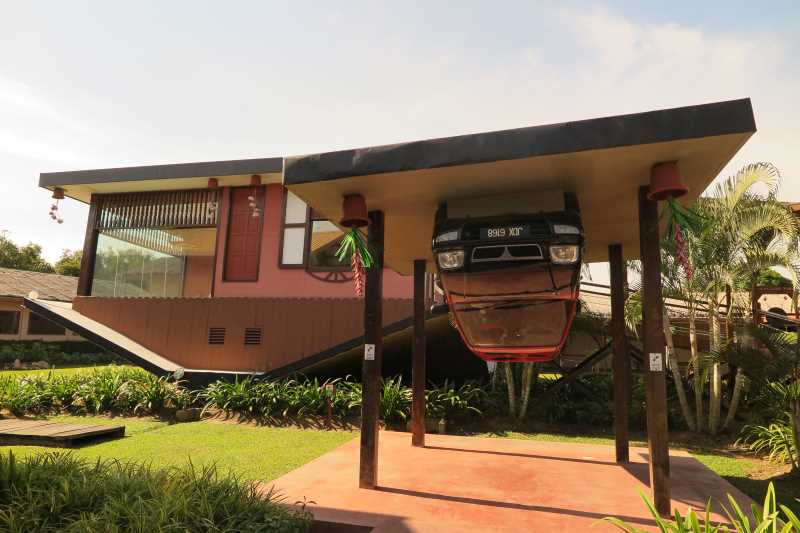 TAMPARULI: Rumah Terbalik and 3D Wonders Museum is offering free entrance for first 50 visitors when the Covid-19's movement control order is further eased by the government.
This will be the next step we are planning to do to stimulate the domestic tourism, said its owner, Alexander Yee after its offer for free entrance for frontliners and their families were not encouraging.
"Only one couple took up the free offer and both were frontliners from Queen Elizabeth Hospital," Alexander said yesterday. The offer started from May 22 to July 1.
This is a token of appreciation in thanking the frontliners for their selfless sacrifices in dealing with the Covid-19 pandemic.
"We will put in place quite an extensive social distancing and hygiene measures for our visitors," he assured.
The centre is open to welcome visitors too and the operation hours is from 10am to 4pm.
According to Alexander, all this while they had been doing cross promotion under the grouping of 5-in-1 involving Rumah Terbalik, Canteek Borneo Indigenous Museum, Kampung Luanti Baru Fish Spa, Kundasang War Memorial and Sabah Tea.
"As of now, Sabah Parks, Kampung Luanti, Kundasang War Memorial, Sabah Ta and Perkasa Kundasang Hotel have reopened," he said.-HS