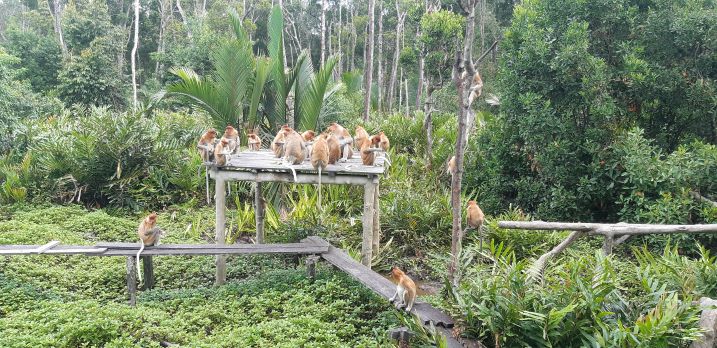 SANDAKAN: Thinking of contributing back to nature, there is a place you can go for the sack of conservation to help protect the proboscis monkeys.
And you are welcome to the Labuk Bay Proboscis Monkey Sanctuary as its owner, Michael Lee Hing Huat has a 17-hectare land awaiting to be rehabilitated after being destroyed by a failed oil palm cultivation project.
"We have just acquired this piece of land recently, from our next door land owner. He cleared had the land to plant oil palms but unsuccessful so we offered to buy the land from him.
"We have already warned him earlier that the soil there are not suitable for oil palm and any other crops but he refused to listen. Now after five to six years of trying, the crops failed to take off and he finally gave up," Lee shared.
That piece of land was a mangrove forest and it was the natural habitat for a group of proboscis monkeys, he said.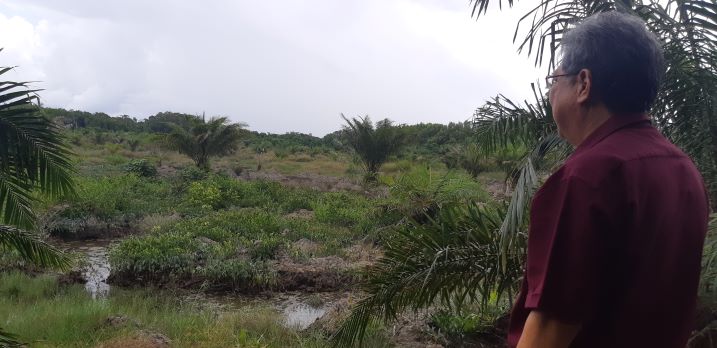 And the clearing of the mangrove forest has forced the proboscis monkeys to venture into Lee's land in search for food and shelter.
Thus, this saw the opening of the platform A inside the sanctuary which is a second feeding ground for the proboscis monkeys after the original platform B, which is located 1.1 kilometre apart.
"So now we want to invite the people including volunteers and students to come here to help us to replant the destroyed mangrove forest to provide a place for the displaced proboscis monkeys to thrive.
"This school students can use this as part of the outdoor learning activities to learn about the conservation of nature and the preservation of the proboscis monkeys," he said.
Lee said they will provide the seedlings for whoever want to offer their time to help replant the mangrove forest.
He was confident through the support from the generous public, the plan to rehabilitate the destroyed mangrove forest is achievable as they had successfully replanted 10-hectare land with trees after 20 years, which is just next to the 17-hectare land.
The rehabilitated mangrove forest will be an additional area for the proboscis monkeys on top of the present 260-hectare which was untouched inside Lee's 1,000-hectare oil palm plantation which he and his land brother embarked in 1994.
The proboscis monkeys were discovered inside Lee's land sometime in 1997 after the famous incident of frequent missing pancakes stole by the primates.
And today the sanctuary is divided into two sections for tourism and conservation.-HS