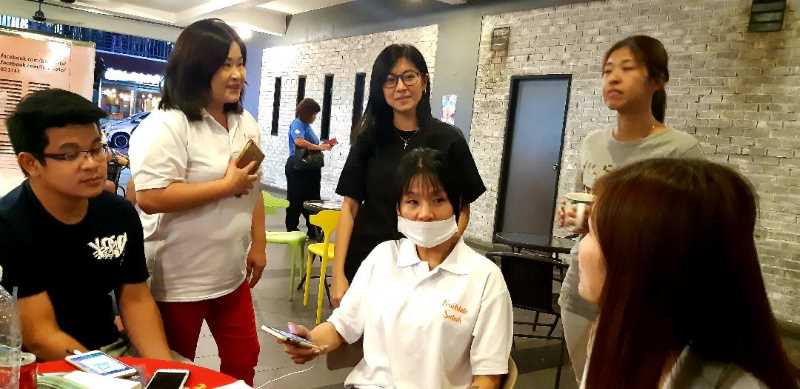 KOTA KINABALU: A group of local Chinese speaking tourist guides who became jobless following the Covid-19 outbreak which shutdown the tourism industry has decided to act to make ends meet.
Instead of letting the grass grow under their feet while waiting for the recovery, they had resolved to adapt to the new environment to stay afloat.
Those with families and single mothers were badly hit as they are now struggling to support their school going children, pay rental and utility bills.
The single ones had resorted to signing up as Grab drivers which is a competitive market out there following the absence of tourists whilst some had started to sell economy food.
According to some Chinese speaking tourist guides the situation has rapidly turned from bad to worst when the Sabah Government decided to stop the entries of airlines originating from China and South Korea.
And now their only hopes are hanging by a thread as everybody are eyeing to get a piece of the Taiwanese tourists pie as they are the only Chinese speaking market left for them to get a job.
Since the queue to get an assignment is likely to be long, a group of them led by freelance tourist guide, Linai Wong has decided to invest some of her savings to sell fruitslato (fruit + gelato) while waiting for the tourism market to turn around, which is expected not so soon.
"A friend had introduced me to the supplier of the fruitslato machine in December last year. At that time, the tourism situation was still okay and I was thinking of promoting ice cream as one of the activities during the tour," Linai shared as she kicked off her first kiosk counter at KK Plaza yesterday.
The hot weather in Sabah is perfect for the tourists and locals alike to eat ice cream to cool down their body, she said, adding that some of the jobless tourist guides are now helping to promote and market the ice cream business.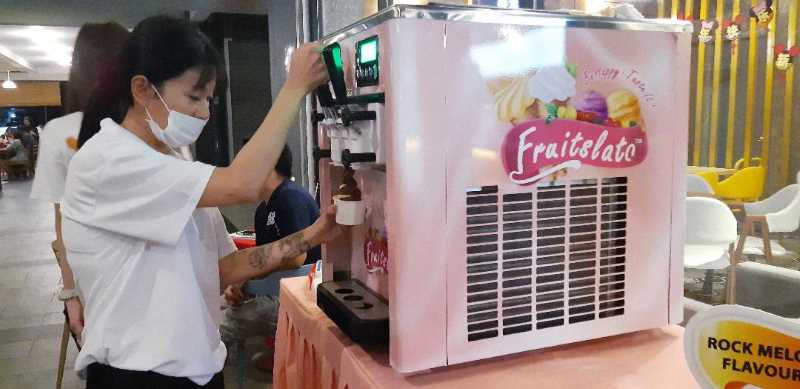 "Since many of my fellow tourist guides are still thinking of what to do next, they can venture into this small business of selling ice cream. And this is no ordinary ice cream because we are using pure flavours which is rich in nutrition," she said.
At the moment, there are three choices of flavours available-Japanese rock melon, Belgium chocolate and mixed of flavours.
According to Linai, this is a very straightforward business, those interested will only have to invest RM10,999 to buy the machine which is movable and can be set up anywhere.
"We have a package for the jobless tourist guides to take up and they can enter a joint venture if they had financial constraints. We can also help them to arrange for loan at the financial institution," she said.
The business model is very simple as the set-up capital includes ice cream machine, after sales training, free 70 packets of powder worth RM4,000, free 2,800 cones worth RM700 and free cream stand.-HS