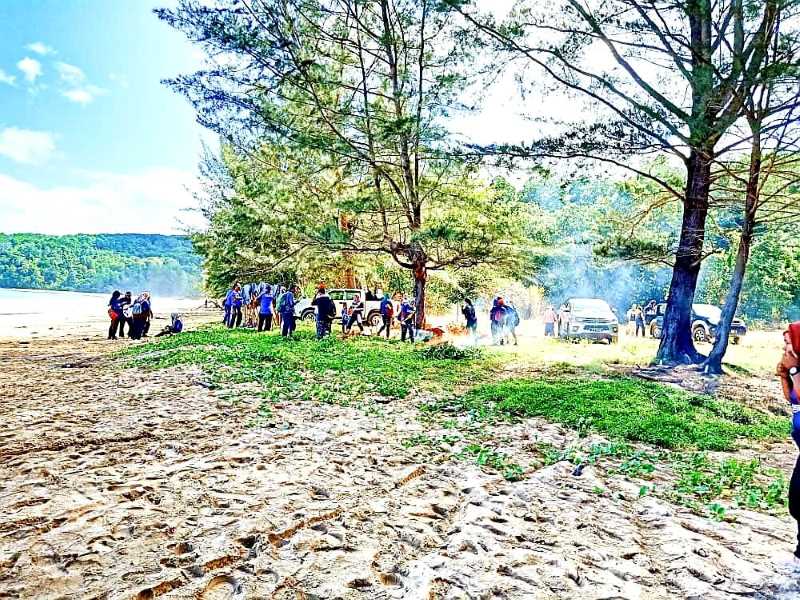 KOTA BELUD: The Ulu Look Lungsung Beach in Rampayan Laut Village is yet another beautiful place blessed with turquoise blue water and white sandy beach that is beckoning visitors.
The picturesque beach is located 3 kilometres away from the town here and the visitors will have to drive through a hilly terrain to get there.
It is a perfect place for the visitors to get away from the hustle and bustle of the city life and traffic congestion.
The pristine environment offers a place for visitors to enjoy the sea breeze, hiking, relaxing and carry out recreational activities at the beachfront.
However, there are lots of rubbish being dumped indiscriminately at the beach, thus prompted the Sabah Women Voluntary and Welfare Society to initiate a community get together cleanliness programme recently.
The society has been cooperating with Beras Nasional Berhad to carry out the programme themed 'healthy is enjoyable' which was led by Tempasuk community development leader Ladim Abd Rahman.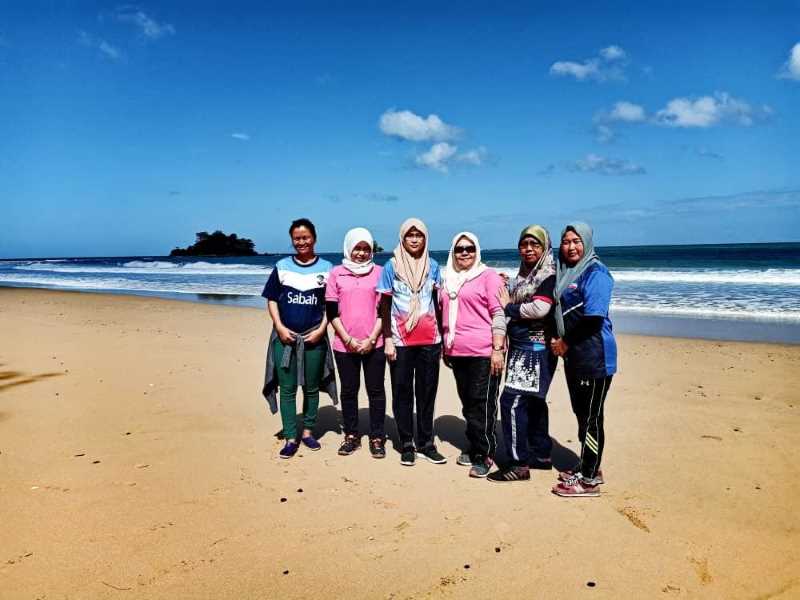 Near the beach there are two islets called Keramat Island, said Ladim whose parents are originated and grew up in Rampayan Laut Village.
Both his parents knew all about the village and island like the back of their hands.
And based on the mystery tales handed down by his parents, he said there are some intriguing incidents happened in the island.
And among the most frequently told stories were how the sea would turn into rough with high waves if the visitors took anything back from the island or the sour calamansi would turn bitter taste, he shared.
He added that the island is also a place for some villagers to cast their magic spells on other people.
The unpolluted waters surrounding the island are also teeming with variety of marine live and edible plant such as seagrass which is locally known as lato.
Ladim who is also fondly known as Pak Joko hoped the village community will cooperate together to improve the road leading to the beach and maintain its cleanliness at all times so that the place can be promoted as a tourism destination.
He also hoped that the district office will include the village in their directory as one of the tourism destinations in Kota Belud.-HS