BANDAR SERI BEGAWAN: The Palace Hotel Kota Kinabalu was the only hotel in the whole of Borneo to won the ASEAN Green Hotel Standard Award 2020-2022 recently, from out of four hotels in Malaysia.
The ceremony was held at the Empire Brunei, Brunei on Jan 16, 2020.
The award was a recognition by the Ministry of Tourism, Culture and Art of Malaysia to reward the 4-star hotel strong efforts in promoting and upheld its environmentally friendly practices throughout its premises.
The hotel received a plaque and a certificate from the ministry for fulfilling all the basic criteria.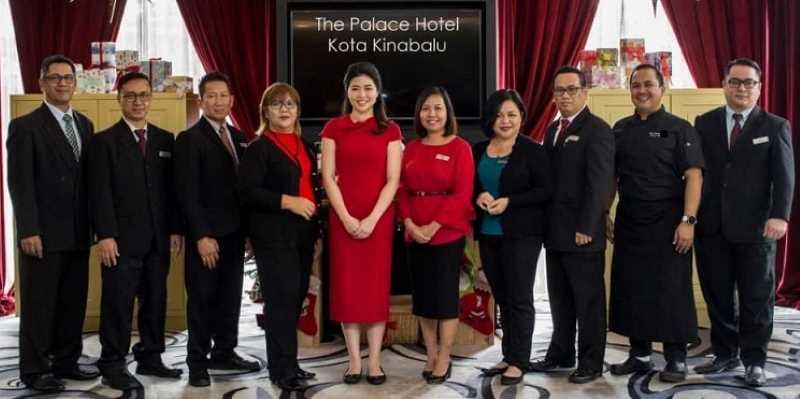 Its general manager, Chloe Loo expressed her appreciation for receiving the award for the second consecutive time.
"This award came at a great time and will not doubt be a motivation for all of us to produce more creative ideas to go green.
"Our team has shown a lot of passion and drive to continue this meaningful journey where we can serve our guests and the environment with great sense of ownership," said the delighted Chloe.
According to her, The Palace Hotel is a green hotel certified by the Malaysian Government due to its green management structure.
It is also a non-smoking hotel accorded by the Ministry of Health Malaysia, with designated smoking area away from its immediate vicinity to ensure guests enjoy the cleanest air possible, and also a litter free hotel recognised by the Kota Kinabalu City Hall.
Some of the basic green practices brought out by the hotel include the use of energy efficient light fixtures, the conservation of rainwater, non-toxic housekeeping practices, serving of local pesticide-free food in their restaurant, and incorporating in-room recycling, reprocessing, and composting programs.
"Everything starts with a small step. We can start with the 4Rs, (respect, reduce, reuse and recycle). We are grateful to be given this platform to reach out to the greater public on the need to live green," Chloe said.
"Apart from aiming to further reduce our carbon footprint, we are also working towards including more environmentally related corporate social responsibility projects, such as planting more mangrove trees and visiting schools to educate children about living sustainably and responsibly," she added.
The 4-star Palace Hotel is under the hospitality arm of NPC Resources Berhad and strategically located in the heart of Kota Kinabalu city centre on top of a hill.